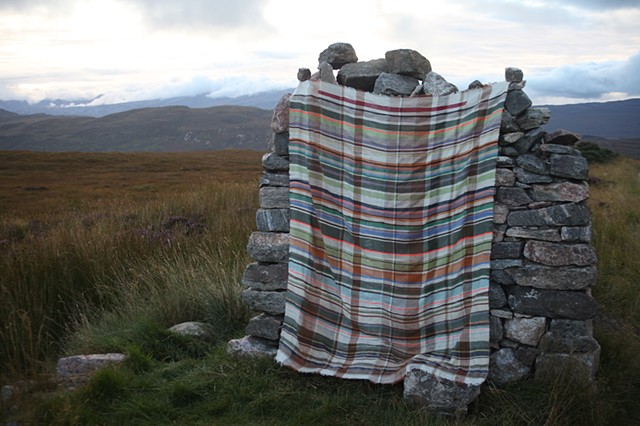 Prairie-scape
Hand woven double cloth tartan made with natural and synthetic dyes, cotton - wool blend warp.
60" x 42"
2015
This woven work reflects upon themes related to memory tied to place, natural formations, textures and a colorful palette largely inspired by the subtle stillness of prairie terrain found in the Midwest. All natural dyes were foraged within the Midwest.
This piece was photographed in the Scottish Highlands within the Isle of Skye during 2015.